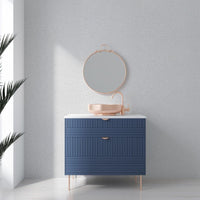 White Sparkle Storm 5mm
Note: For Vertical Fitment Only
ENTER YOUR WALL HEIGHT (mm)
ENTER THE TOTAL WIDTH OF THE WALL (mm)
Product Information
Width
250mm
Length
2700mm
Depth
5mm
Colour
White
Material
PVC
Finish
Gloss Finish
SKU

FF5-WSS
White Sparkle Storm PVC Panel
Looking for a bathroom wall solution that's both stylish and low-maintenance? Look no further than the Storm Spark panel! Say goodbye to grimy grout lines and endless scrubbing, because this waterproof wonder is 100% grout-free and incredibly easy to clean. Not only is it perfect for bathrooms and showers, but it's also versatile enough to use in any room of your home. With its sleek design and hassle-free upkeep, the Storm Spark panel will turn your interiors into a sparkle haven for anyone looking to upgrade their space.

Metallic Scattered Sparkles on a white Wall Panel complete in a Gloss Finish.

Individual Panel Size
Width : 250 mm
Height : 2600 mm
Thickness : 5 mm

Panel Pack Size
The price shown is for a pack of 1 that will cover 0.67 m2 total surface area.


ALL PRICES INCLUDE VAT
Metallic Sparkles Scattered On White Panel
Gloss Finish
Flush Fitting
Tongue And Groove
2600mm x 250mm x 5mm
Product Code FF5-WSS