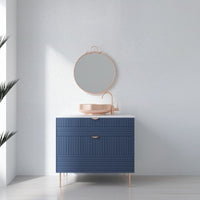 Large White Arctic Sparkle 1.0m x 2.4m Shower Panel
ENTER YOUR WALL HEIGHT (mm)
ENTER THE TOTAL WIDTH OF THE WALL (mm)
Product Information
SKU

CS1000AS
White Artic Sparkle PVC Shower Panels
Brighten up your bathroom installation with stylish white sparkle shower panels from The Panel Company. Perfect for introducing a little bit of sparkle to a room, these large white shower panels fit seamlessly into any bathroom installation and are particularly good for those installing a new shower unit or wet room.

Incredibly easy to install, even without professional help, these large white shower panels feature a tongue and groove system which allows them to easily fit together without a mark. Installations can also be finished off with any of our 10mm trims, perfect for achieving a professional look without the additional costs. In terms of practicality, this shower cladding outshines its competitors. Easier to install and keep clean than tiles and their tricky grout lines, these white sparkle shower panels are 100% waterproof, making them the best alternative available.

Individual Panel Size
Width: 1000 mm
Height: 2400 mm
Thickness: 10 mm

Panel Pack Size
Each pack contains 1 large shower panel that covers a total surface area of 2.4m2.


ALL PRICES INCLUDE VAT
Large white shower panels finished with scattered metallic sparkles
Super sleek gloss finish
Easy installation with flush fitting
Product code: CS1000AS